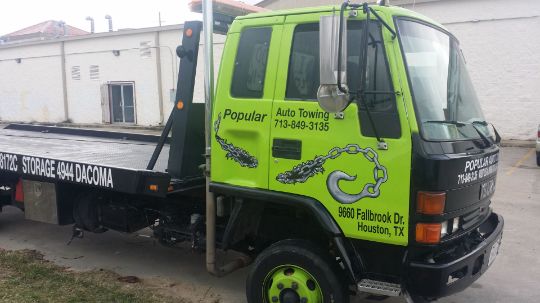 Popular Auto Tow - Jersey Village, TX |
Towing and Roadside Assistance near Jersey Village, Texas
Are you in search of an honest and affordable company to provide you with automotive repairs, roadside assistance or towing services? Popular Auto Tow is proud to offer clients in Jersey Village to take advantage of our incredible automotive services.
Each of our fantastic mechanics is certified and insured to ensure the quality results you seek. We work diligently to find issues quickly so we can provide you with reliable solutions.
We also offer residents of Jersey Village with incredible automotive repair services. Whether you are in need of brake inspections, suspension repair, or electrical diagnostics, we have the skill to exceed your expectations.
Rest assured when you choose Popular Auto Tow for you auto repairs, tow services or roadside assistance, you will never be disappointed. Call now at (713) 364-9966 to receive your free estimate, or request your 24-hour emergency help now!